Wood Buffalo National Park Trails
Beginning at Pine Lake Recreation Area, take the Lakeside Trail for 3.1 kilometers one way. Pine Lake is spring-fed by subsurface water sources and was formed by a succession of five nearby sinkholes. The trail links to the Lane Lake trailhead by following the lakeshore through an aspen and spruce woodland.
There is also a 6.5-kilometer one-way Lane Lake Trail. You can follow the trail into the boreal forest. You will pass by a series of lesser sinkhole lakes before arriving at Lane Lake, a big, clear sinkhole lake.
The one-way 7.0 km Salt Pan Lake Trail is another option. You can climb to the top of an escarpment for a spectacular view of Salt Pan Lake. You will also see sinkholes and the geological creation of the Keg River. 
There is also the Benchmark Creek Trail which is a one-way 8.5 km. Here, wildlife tracks can be found in the crystallized salt. This indicates an ancient seafloor. The unusual combination of salt and frost that they endure every year erodes rocks into bizarre patterns.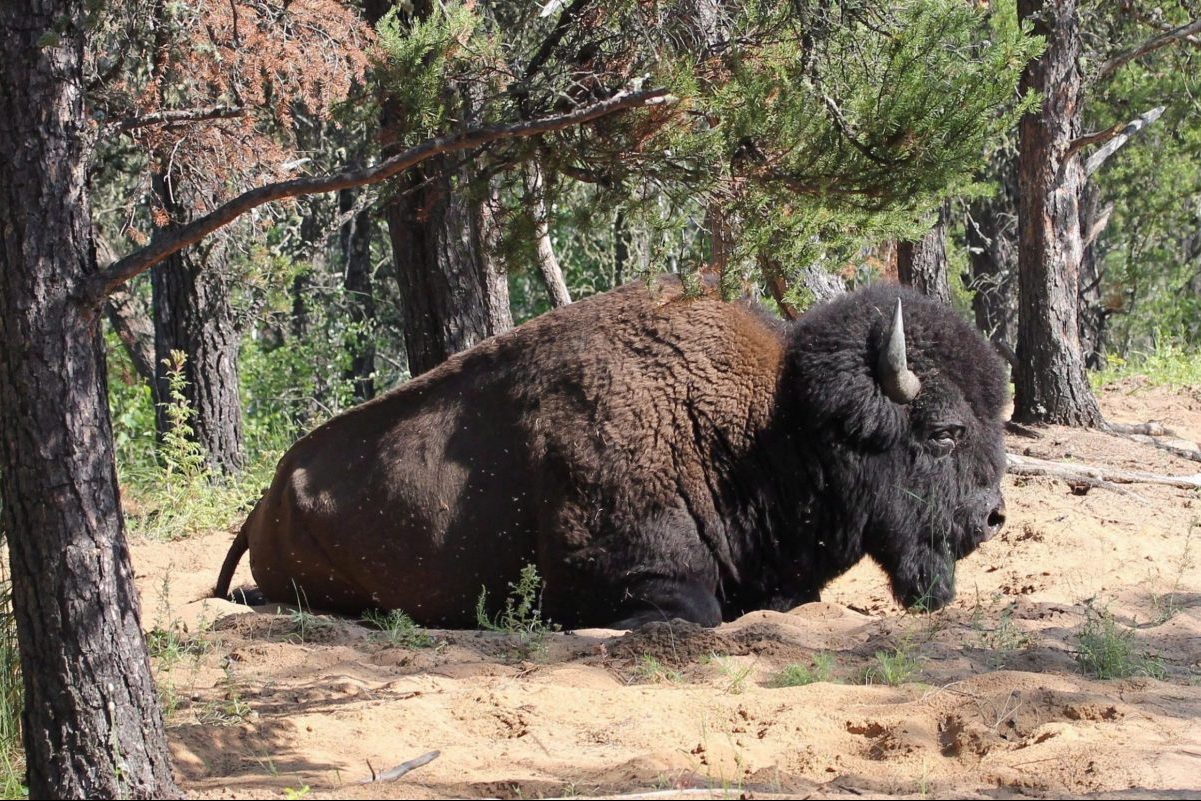 Riverside Trails
Pelican Rapids Trek: It is an 8-km trail with views of the Slave River's greatest rapids. The trail winds through a Jackpine forest and through sandy ridges.
The Trans: Canada Trail runs along the south bank of the Slave River from Fort Fitzgerald to downtown Fort Smith. It is 30 kilometers long. 
Twin Towers Trail Network: The tower paths are ideal for snowmobiles and ATVs, as well as mountain bikes and dog-friendly Nordic skiing.
Thebacha Route: It runs from Queen Elizabeth Campground to Ax Handle Hill. The 5-kilometer multi-use trail travels through Fort Smith.
Rapids of the Drowned: This short hike near downtown is the finest place to watch American White Pelicans. 
Mountain Portage Loop: A must-do hike with breathtaking views of the rapids and nearby warm water beaches.
Pelican Rapids Trek: This is an 8-kilometer out-and-back trail that offers views of the Slave River's greatest set of rapids.
Dog Team Trails
Several people in Fort Smith own and operate dog teams, either as a way of life or as a pleasure activity. Hikers, cyclists, skiers, ATV drivers, snowmobilers, and dirt bike riders sometimes use paths with dog teams. Most dog team paths are located outside of Fort Smith's city limits.
Sleds are used in the winter, and ATVs are used to pull dog teams in the summer. It is critical to give a dog team the right of way if you come across one. After making sure the musher sees you, you should give way and let the team pass. When using paths frequented by dog teams, keep your dog on a leash at all times. Dog teams and off-leash dogs can be a fatal combination.